Welcome to Motorola Solutions Investor Relations. 
Learn more about our business and financial results.

WE ARE MOTOROLA SOLUTIONS
We are a global leader in public safety and enterprise security. Our technology ecosystem helps make communities safer and businesses stay productive and secure.
Q1 2023 Earnings
View the latest information from our earnings announcement on May 4, 2023.

Q1 2023 Earnings: Company raises full-year revenue and earnings outlook driven by record Q1 orders and backlog.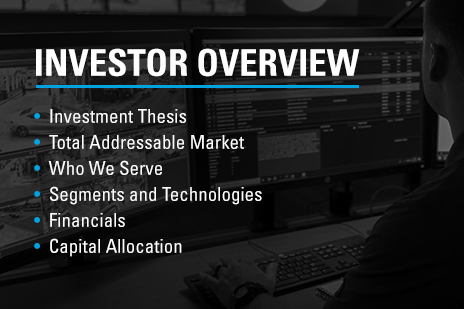 June 2023 Investor Overview Presentation
We are uniquely positioned for long-term value creation, have a strong financial track record and use a capital allocation framework that drives shareholder value.

Review our latest report, which highlights our investment thesis, total addressable market, segments and technologies, financials and more.
Get the latest investor news delivered to your inbox each quarter
Investor news at a glance
Discover more through our recent financial news and company updates.

Our values drive everything we do. More than just words, they define us and represent the fundamental beliefs that we share as Motorolans.
Change
$5.98
2.73 %
Volume
1,071,001
52 week range
$178.81 - $273.65
MOTOROLA SOLUTIONS, INC. (
NYSE
-
MSI
) As of
February 2, 2022 4:00 PM
ET
Explore Motorola Solutions
Investor Relations contacts
*The stock information provided is for informational purposes only and is not intended for trading or tax purposes.